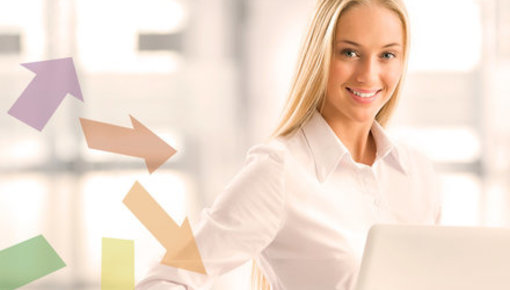 Microsoft Office 2016 e-learning In-company training and Open Enrollment
Microsoft Office 2016 E-learning In-company training Office Videos Course books Gmetrix Test exams and MOS Exams.
Read more
Office 2016 course, Office 2016 Elearning course, Office 2016 open registration course, Office 2016 in-company training course
Did you know that every Office 2016 user can use an Office 2016 course? There are different courses for every user level, an Office 2016 course is not an unnecessary luxury for every new version. Why?
Did you already know that users of software are searching on average 38 minutes a day within their applications? Source University of Twente. Consider how much time can be saved and add a motivation factor to it. Users of Software who are able to use it have more motivation to use the Software.
OEM Office Elearning Menu is the Microsoft Partner in the Netherlands with the best and widest range of Office 2016 courses. Our offer is always up to date with the latest Office 2016 courses for the latest Office 2016 versions. We certainly do not forget users of older versions of Microsoft Office 2016, which is why we always offer the earlier Office 2016 Courses. OEM Office Elearning Menu has all the Google courses and online courses in its range. Ever since 2010, the Netherlands' best-known and most important Elearning supplier for Small and Large Companies.
With various government agencies and large banks such as ING and ABN and major brands such as Red Bull, we are the most diverse trainer in the Netherlands. With more than 2200 training courses, we offer tailor-made solutions for every organization.
Do you want to know what we can do for you or your organization in the field of Google training? Press the button below or order your Google course directly. Do you have questions or comments? Feel free to send an email to [email protected]
Office 2016 Elearning course
For several users training at their own level and organization-wide, training separately from each other and at their own pace, an Office 2016 Elearning course is ideally suited. These are available in Basic, Advanced and Expert.
OEM provides Elearning in Dutch and English for private individuals, for SMEs and small and medium-sized businesses. OEM offers particularly attractive tier prices. Did you already know that OEM also offers Blendid Learning the possibility to combine Elearning with Open Enrollment courses and / or In-company training courses? Different applications can also be combined. Request a quote directly or inquire about the possibilities by calling 036-760 1019 or send an email to [email protected]
Open Enrollment Course Office 2016
We offer various Open Enrollment Office 2016 Courses. We provide this at multiple times per month at multiple locations in the Netherlands. These are available in Basic, Advanced and Expert.
In-company Office 2016 Course
For example, if you want to train a department of a company or bring different departments of multiple locations together, the Incompany Office 2016 Course is ideally suited. This high-quality form of training entails customized work. Customization means that the Office 2016 course can be tailored to the organization. These are available in Basic, Advanced and Expert.
Start your Online Office 2016 Course today
Follow one of our Office 2016 training courses and courses via the OEM Office Elearning Menu. We offer various online training courses in the field of Google. The training courses use extensive videos with instructions, practical assignments and knowledge tests. We have selected the best courses for every level of knowledge. You can start your Office 2016 course where and when you want and you also benefit from the best price. Make a choice and start today with our award winning e-learning.