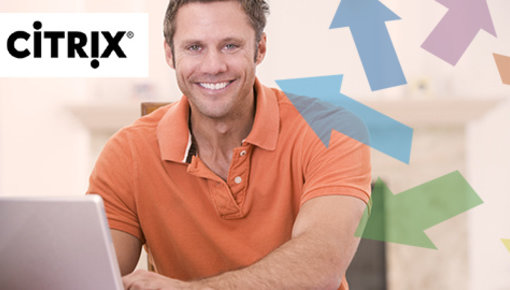 Citrix elearning training and courses online for the IT professional.
Start the best Citrix training courses online 24/7 today to get certified.
Read more
€149,00 Excl. tax
€180,29 Incl. tax
Order online the eLearning training Managing Citrix XenDesktop 7 Solutions (Exam 1Y0-200) to prepare you for the 1Y0-200 exam. Incl. Exam quizzes, Online mentor, Exam simulation and Tips & tricks.
Every Citrix OEM CertKit contains all components to prepare you online for certification. The teachers are not only certified, but also have many years of practical experience. This gives you the same knowledge and experience as with a traditional training. In addition, you can contact an online mentor at any time via chat or e-mail.
E-Learning
E-learning is the cornerstone of OEM CertKit, it provides a thorough learning experience by integrating functions to improve the competence and productivity of your product. E-learning is designed to help you reach your goal, whether you want to upgrade your skills, prepare for a certificate exam or prepare for a specific project.
E-learning is active 365 days.
Exams quizzes
Exam Quiz helps you to test the knowledge you have acquired through e-learning. Complete the quizzes to get an overview of which areas you should go through the exam.
Exam Quiz is active for 90 days or 365 days - after activation!
Online mentor
The online mentor can answer all your technical questions about your study topic.
Online Mentor is active for 90 days or 365 days - after activation!
Exam simulation
Exim simulation is a test tool that will test your knowledge of the skills and competences that are measured by the vendor's certification exam. Audit simulation can be taken in study or certification mode.
Exam simulation is active for 60 days - after activation!
Tips and tricks
Under Tips and Tricks you will find information that you can find useful during your studies. You will find information about the exam you are working with, along with general study notes, exam tips and a collection of articles and links to your studies.
* If available
For further information, offers or a customized solution, contact us.