Adobe InDesign 2021 GMetrix Practice Exam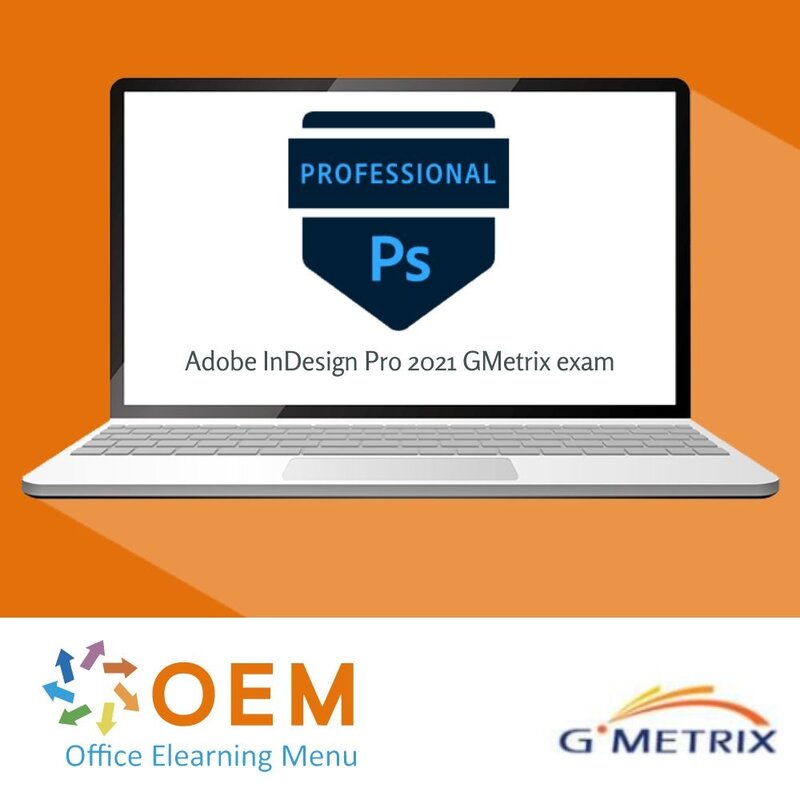 Adobe InDesign 2021 GMetrix Practice Exam
Order InDesign 2021 GMetrix Practice Exam and start your test exam today.
Read more
Delivery time:

3-4 business days
Award Winning E-learning
Lowest price guarantee
Personalized service by our expert team
Pay safely online or by invoice
Order and start within 24 hours
InDesign 2021 GMetrix Practice Exam
If you want to become a publishing professional in today's workforce, it is important to have a working knowledge of Adobe InDesign. Our new InDesign 2021 Practice Tests will provide you with the skills you need to create layouts for both screen and print. These new Practice Tests are Live in the App, which means you work within Adobe InDesign. 
Benefits
Learn how to navigate and master new Adobe InDesign 2021 features
View and Resume your Practice Tests from any Computer
Includes
Requirements 
GMetrix SMS v6 or later for Windows/GMetrix SMSe for Mac OS
Full installation of the Adobe Software you are testing for. This test can be used with Illustrator 2019/2020/2021
High-speed Internet connection
Prior coursework or experience with Illustrator is recommended
Certification
The Adobe Certified Professional practice test products map directly to certification exam objectives.
There are no reviews written yet about this product.
Reviews
There are no reviews written yet about this product.
Microsoft Office SCORM e-learning
Wilt u Microsoft Office e-Learning SCORM hosten in het LMS van uw organisatie? Neem contact met ons op.