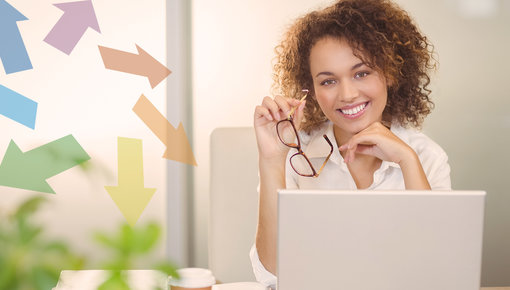 E-learning Excel, Microsoft 365, Office, PowerPoint, SharePoint, Access, Project, Word
De beste Elearning cursussen met praktijk oefeningen, voortgangsrapportages en certificaten van deelname. OEM ook gespecialiseerd in Blendid Learning. Start nu.
Lees meer
Een ICT E-learning Cursus Of Training Bestel Je Makkelijk Online
Dé opleider van Nederland met het meest actuele en kwalitatieve aanbod E-learning. OEM werkt ook op projectbasis. Heeft u interesse in een organisatie-breed E-learning advies? Wij helpen uw organisatie met een maatwerk advies. Zo kunt u iedere medewerker van de juiste cursus voorzien.
Elearning is bij uitstek geschikt om organisatie-breed iedere werknemer van de juiste cursus/training te voorzien. Met zeer aantrekkelijke staffelprijzen biedt OEM de oplossing om iedere organisatie te helpen.
E-learning voor eindgebruikers, IT specialisten en projectmedewerkers
OEM Office Elearning Menu biedt uw organisatie een complete oplossing aan voor iedere organisatie, eindgebruiker, IT specialist en projectmedewerker. Onze adviseurs helpen u graag bij het in kaart brengen van uw wensen en behoeftes.
Onze missie is om ervoor te zorgen dat u en uw organisatie zo veel mogelijk uit de E-learning haalt. Daarom maken wij naast op maat samengestelde E-learning pakketten, die exact op uw wensen aansluiten, ook een adviesplan om iedere cursist deel te laten nemen aan de E-learning. Zo heeft u de garantie op het hoogste rendement uit uw E-learning.
Zoeken verhelpen met E-learning
Wist u dat alle medewerkers van een organisatie 38 minuten per dag bezig zijn met het zoeken binnen software applicaties? Bron: Universiteit Twente. Naast dat u uw medewerkers beloond met de beste E-learning, heeft u of uw organisatie direct profijt van meer effectiviteit.
"Heeft u wel eens stilgestaan bij het feit dat zoekgedrag binnen dagelijks gebruikssoftware veel geld kost?"
Onze doelstelling is de beste E-learning aan te laten sluiten op de cursist(en) en organisatie. Wij bieden de mogelijkheid om direct contact te hebben met onze opleidingsconsultant om zo onze klanten te helpen het beste advies te geven.
Wat kunt u van ons als Microsoft Partner verwachten?
Graag willen wij uw organisatie een oplossing aanbieden die van A tot Z is geregeld middels het Splendid Learning Model.
- Adviesplan om iedere cursist te laten deelnemen aan de E-learning.
- De beste Elearning die door de beste docenten is ontwikkeld.
- Altijd 365 dagen lang toegang tot de uw E-learning Cursus of E-learning Training.
- Een unieke mogelijkheid tot het verlengen van de E-Learning cursus of E-learning training.
- Altijd een certificaat van deelname bij het volbrengen van 70% van de E-learning cursus of E-learning training.
- Mogelijkheid tot een LMS systeem (leerportaal) in de look and feel van uw organisatie.
- De beste voorbereiding voor de officiële certificeringen.
- De beste combinatie van verschillende leermethoden in 1 E-learning training.
- Toegankelijke support, voortgangsrapportages, 24/7 toegang
- Binnen 1 werkdag een maatwerk offerte.
Vraag nu uw offerte aan via [email protected] of bel direct met 036-760 1019.