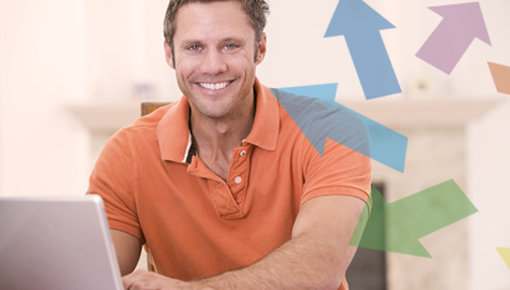 Windows Server elearning trainingen en cursussen online voor de IT professional.
Start vandaag de beste Windows Server trainingen online met 24/7 een Online Mentor, Examen Quizzen, Examen Simulaties en Tips & Trucs om je te certificeren.
Lees meer
Snel En Voordelig Windows Server Certificeren?
Nieuw: OEM CertKit© Het beste All In alternatief voor de klassikale training.
Unieke Methode, ….. Snel, efficiënt en in je eigen tempo je Certificeringen halen met behulp van de unieke OEM CertKit©. Inclusief onbeperkt 24/7 LIVE hulp en live Labs indien van toepassing.
De unieke OEM CertKit© kun je zelf samenstellen uit de volgende onderdelen:
E-learning (video-gebaseerde)
E-Learning is de hoeksteen van Cert Kit, het biedt een grondige leerervaring door eigenschappen te integreren die zijn ontworpen om uw productvaardigheid en productiviteit te verbeteren. Het E-Learning is ontworpen om u te helpen uw doel te bereiken, of het nu gaat om uw vaardigheden bij te werken, voor een certificaat examen voor te bereiden of voor een specifiek project klaar te maken.
Het E-Learning is actief gedurende 360 dagen na de activering
Examen Quiz
Exam Quiz helpt u om de kennis die u hebt verkregen via het E-Learning te testen. Voltooi de quizzen om een overzicht te krijgen van welke gebieden u moet werken om het examen te behalen.
Exam Quiz is actief gedurende 360 dagen na de activering!
Online Mentor
De Online Mentor kan al uw specifieke technische vragen beantwoorden met betrekking tot uw studie subject.
Online Mentor is actief voor 360 dagen na de activering!
Examensimulatie
Examensimulatie is een testinstrument waarmee je kennis wordt getoetst aan de vaardigheden en competenties die worden gemeten door het certificaat examen van de verkoper. Examensimulatie kan in de studie- of certificeringsmodus worden ingezet.
Examen Simulatie is actief gedurende 60 dagen - na activering!
Tips en Trucs
Onder Tips & Tricks vindt u informatie die voor u nuttig kan zijn tijdens uw studie. U vindt informatie over het examen waarmee u werkt, samen met algemene studienotities, examen tips en een verzameling artikelen en links die verband houden met uw studie.
Tips en trucs is actief gedurende 360 dagen na activering
Nog een keer alle voordelen op een rij:
Direct beginnen, dus niet wachten tot er een training gaat beginnen en.. deze gaan altijd door!
Je krijgt de lesstof niet één keer aangeboden zoals bij een klassikale training maar een jaar lang net zo vaak als jij wilt.
Door onze samenwerking met Global Mentoring, meer persoonlijke aandacht van Gecertificeerde Trainers dan bij een klassikale training immers…
Je kunt ze 24/7 onbeperkt om hulp en begeleiding vragen waarbij ze zo nodig je scherm overnemen om alles met je door te lopen.
Studeren wanneer je wilt, waar je wilt en hoe vaak je wilt zonder op anderen te hoeven wachten.
Geen uren in de file of maanden wachten op de volgende training en maar hopen dat het deze keer wel doorgaat.
Gratis de Officiële aanbevolen MeasureUp oefenexamens.
Voortgangscontrole door je eigen Live ExamCoach.
Tips, tricks, forum en links afdeling


En dat alles voor een fractie van de kosten van een klassikale training
Wilt U meer informatie over OEM Cert Kit? Neem contact op
.